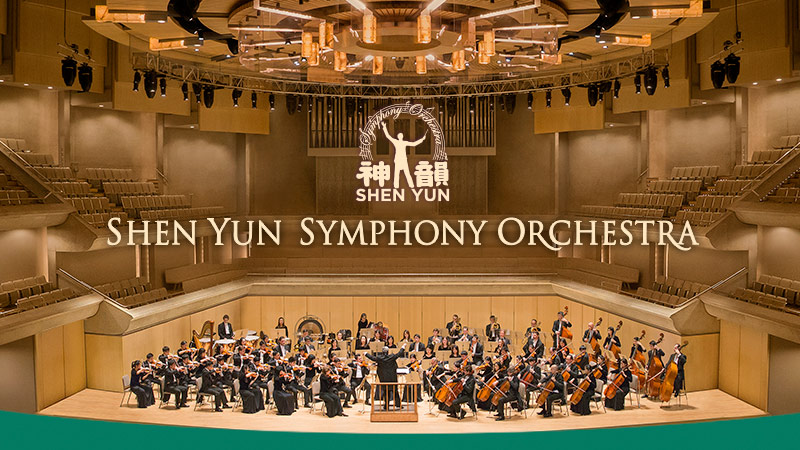 Shen Yun Symphony Orchestra Kicks Off 2018 Tour
THE SYMPHONY THAT'S RARING TO TAKE YOU ON A MUSICAL JOURNEY WITH A UNIQUE EAST-WEST FUSION
Beginning September 13, Shen Yun Symphony Orchestra will visit a dozen cities in South Korea and Taiwan. Then we continue on to a two-week tour of prestigious concert halls across North America including Carnegie Hall, Boston Symphony Hall, the Symphony Center of Chicago, the Kennedy Center Concert Hall, and Toronto's Roy Thomson Hall.
Now in its seventh season, the Symphony has distinguished itself with its combination of the Western symphonic tradition with the spirit and distinct beauty of traditional Chinese music.
"Being the only orchestra in America that is capable of successfully blending authentic and traditional Chinese instruments with the magnitude of a Western classical symphony orchestra, we can promise the audience an unforgettable experience," says conductor Milen Nachev.
In 2012, Shen Yun Symphony Orchestra debuted at Carnegie Hall after audiences requested to hear the unique music of our dance production in concert form. Since then, the Symphony has performed to worldwide acclaim and expanded its tour across North America and East Asia.
The 2018 season has a refreshingly distinct and fast-paced lineup.
"One of the most significant characteristics of our program is the diversity of the repertoire," says Nachev, "The fundamental component is the original compositions of Chinese music from Shen Yun's composers. And we also include a large range of musical styles, spanning from the baroque beauty and spirituality of Vivaldi to the romantic powers of composers like Tchaikovsky and Wagner."
"Some of the pieces will enchant you with elegance and delicacy," he says, "while others will take you to incredible depths of harmonic and rhythmic discoveries."
Shen Yun Symphony Orchestra gives new life to ancient traditions. Come experience a five-thousand-year-old culture in an all-new way.
See Performance Details:
Toronto, Roy Thomson Hall, Oct 3.
New York City, Carnegie Hall, Oct 7.
North Bethesda, MD, Strathmore Music Center, Oct 10.
Boston, Boston Symphony Hall, Oct 13.
Washington DC, The Kennedy Center Concert Hall, Oct 14.
Chicago, Symphony Center, Oct 20.