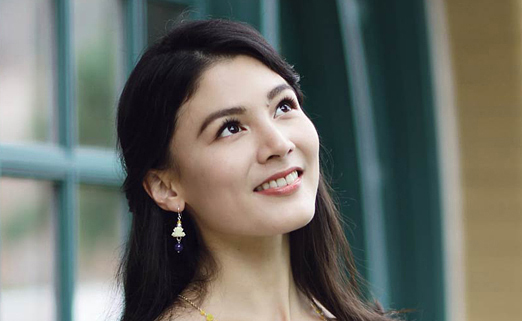 Feature Article: Lead Dancer Madeline Lobjois
Taste of Life Magazine is France and Canada's leading bilingual luxury lifestyle magazine in Chinese and English, dedicated to bridging East and West through a shared appreciation for the beauty and elegance rooted in both traditions.
In this past issue, TOL featured Shen Yun lead dancer Madeline Lobjois. Lobjois has been with Shen Yun since 2008. In both 2009 and 2010, she won the silver award in New Tang Dynasty Television's International Classical Chinese Dance Competition (adult female division). Lobjois is touring with Shen Yun International Company across east Asia and Oceania this season.
From TOL's A Graceful Mingling of East and West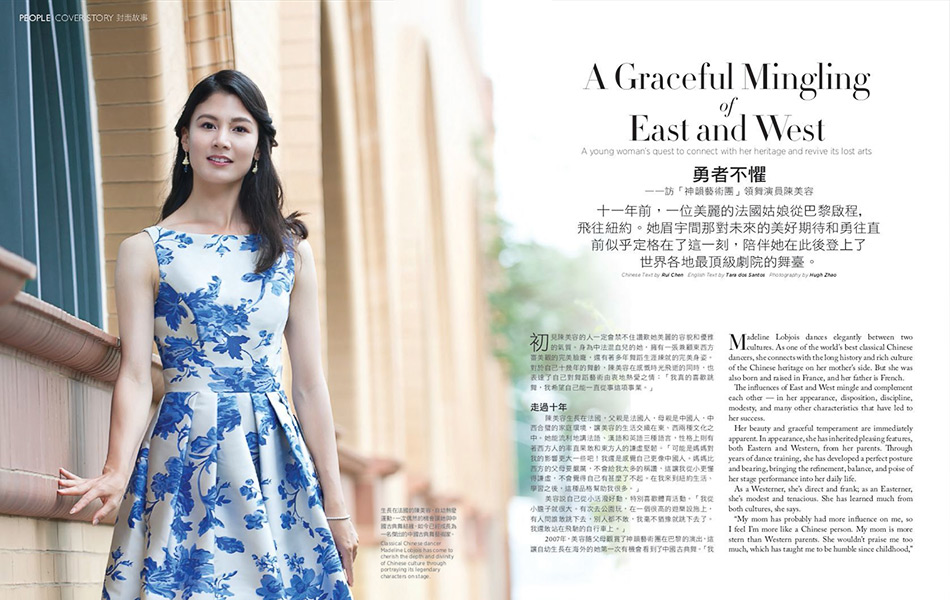 Madeline Lobjois dances elegantly between two cultures. As one of the world's best classical Chinese dancers, she connects with the long history and rich culture of the Chinese heritage on her mother's side. But she was also born and raised in France, and her father is French.
The influences of East and West mingle and complement each other — in her appearance, disposition, discipline, modesty, and many other characteristics that have led to her success.
Through years of dance training, she has developed a perfect posture and bearing, bringing the refinement, balance, and poise of her stage performance into her daily life.
As a Westerner, she's direct and frank; as an Easterner, she's modest and tenacious. She has learned much from both cultures, she says.
"My mom has probably had more influence on me, so I feel I'm more like a Chinese person. My mom is more stern than Western parents. She wouldn't praise me too much, which has taught me to be humble since childhood," Lobjois says. "So I don't feel that I'm anything significant. This kind of personality has helped me a lot since I came to study and live in New York."
Lobjois grew up in France, but always felt deeply connected to her Chinese heritage, a connection that would lead her on a bold journey far from home.
At first, her mother was not really passionate about her daughter's decision. "She was probably thinking about how I had never left France before, and was probably worried about my going that far away."
But Lobjois has always been a little daring.
She was a lively and active child, who especially liked sports. "I've been bold since I was young," Lobjois says. "Once when I was at a playground with other kids, we were high up on the jungle gym when someone asked which of us dared to jump down. No one else dared to, but I jumped without hesitation. I also dared to stand on a bike seat while going full speed."
Her dauntless spirit would help her in the decade to follow. She was a young woman living away from home, enduring the pain and hardship required to train to a high standard of dancing perfection. Yet she and the other dancers did so happily, Lobjois says, because they feel strongly about Shen Yun's mission.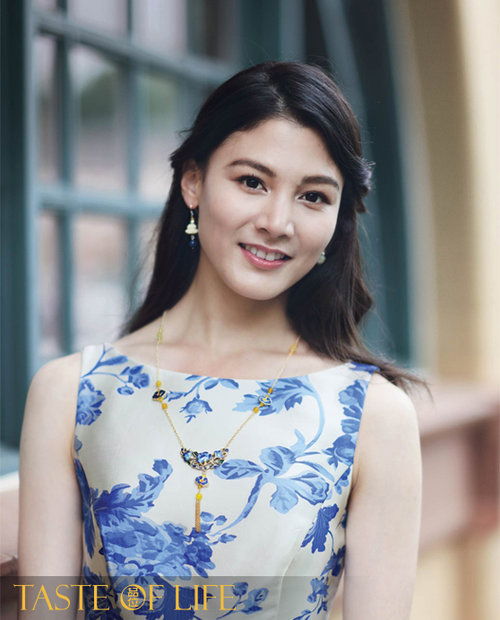 Many dancers had gathered from around the world with a common wish — they wanted to be part of Shen Yun's revival of authentic Chinese culture and share it with the world. This culture, which has a history of about 5,000 years, is believed to be divinely inspired. The Chinese communist regime has all but destroyed this heritage since the Cultural Revolution began in the 1960s.
Because of this suppression, it was actually easier for Lobjois to encounter true Chinese culture in France (where she was able to see Shen Yun) than in China (where Shen Yun is banned).
The spiritual roots of the culture are essential to the dancers. Even the name Shen Yun means "the beauty of divine beings dancing." The expression of the dancer's inner spirit, called bearing, is important in classical Chinese dance.
As one of the most veteran members in Shen Yun, Lobjois feels great pride and hope. "Sometimes when I dance on the stage, I look around and I feel like all the dancers around me are like my younger sisters. Seeing them is like seeing the future hope of Shen Yun. As one of the veteran members, we all try our best to pass on the skills and experiences we've accumulated."
"I've been a person who loves to learn since I was young," she says. "I think it's probably one of the reasons classical Chinese dance attracts me. It's really rich. There's always something we need to learn, and there is no limit for improvement."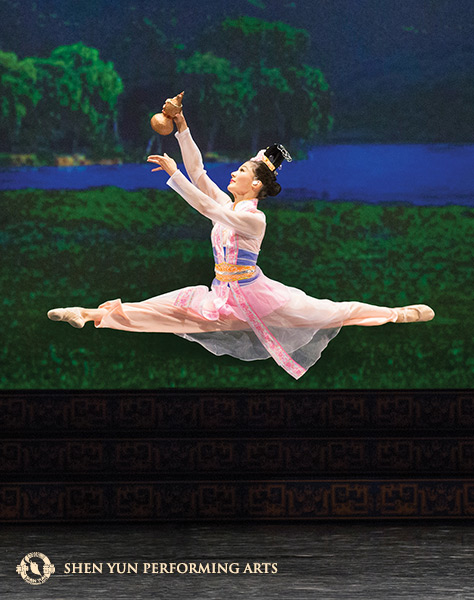 While flips and spins are an exciting and impressive part of classical Chinese dance, it is also richly expressive in its most minute gestures.
Lobjois gave an example of the thought that goes into the movements. "Every dance movement will have a starting point from which to exert the strength. The movement starts from that point. I've danced for more than 10 years, and the starting points keep changing."
"At first what we paid attention to most was the movements of our hands," she says. "Then we found that only using our hands as the starting point is not enough; the starting point should be from the wrist, then the forearms, and the whole arms, and then extending to the shoulders. Every time when we extend a bit of the starting point, many more changes can be added to the movements. Then we have to repeatedly think about it and practice."
Lobjois remains full of confidence and passion as she strives to ever greater heights with Shen Yun. There are many challenges living on the road while touring and giving her all to each performance, but Lobjois has a good philosophy on life. "I'm a person who will do whatever comes to me. I only focus on the moment and do well everything at hand. Oftentimes, the less you are worried, the fewer burdens you will have in the process, and things will progress more smoothly. I hope this year's tour will be as successful as in the past."